Sometime in late fall of last year Scott and I were given a business card by a member of our property owners association because the board thought my husband should run for a position. We were already acquainted with this gentleman, but when we got his business card and looked at his name, Knoblich {pronounced KNOB LOCK} , we felt it should be more of an adjective, as in "you just got knoblich'd!"

Meet "The Knoblich"
{Information has been blurred to protect all innocent parties.}



We decided to turn this into a little game, where we each attempted to knoblich each other in the most random ways possible! It would be a subtle way--in a crazy world--to say that, "I'm thinking about you" and hopefully to provide some entertainment :)

To "Knoblich" someone is to leave this business card in a place where the opposite spouse would find at some point. It can be as simple as leaving it in the refrigerator...or as complex as having it served to me at a restaurant {yup--that just happened}. It doesn't have to be done every day, or even every week-- Heck, sometimes we have gone weeks without finding the Knoblich---and it just makes it that much better!

Once you have been Knoblich'd the rules are simple: 1st- Do not discuss the Knoblich. {It is kind of like Fight Club} We both know what just happened. Often after being Knoblich'd, Scott & I exchange a glance--we both chuckle a little bit---and then move on. 2nd: You must now take on the responsibility of the next Knoblich---and it better be good. 3rd: Do not lose the Knoblich. This rule is pretty cut and dry...but we would be devastated if this game came to an end...and how in the world would we explain this to Mr. Knoblich if we needed another card? "Excuse me Ed....My husband and I have spent the past year cracking up over your business card....Can I have another?!"

Although we are not really allowed to discuss the Knoblich's....Scott and I thought it would be fun to explore some of our favorites from the past....purely for the benefit of the blog, of course!

Back in September, Scott & I took a nice trip to Antigua--One day I was lounging out by the pool and I turned to the next page in my book, only to find the business card. I think I spent the next few hours trying to figure out how to get him back.....Then there was the time Scott was at the grocery store and pulled his wallet out to pay---only to see the business card in place of his check card! BooYA!


The book Knoblich really caught me off guard :)


Simple---yet effective!




So we went around re-creating a some of our favorite knoblich moments for everyone to see. I have a few more great ones up my sleeve and Scott said he does too, this should get very interesting in the coming weeks! Enjoy!


Left: There is nothing like waiting at the refrigerator while you are filling up a glass with water----then BAM--You just got Knoblich'd! Right: There is nothing like heading into the studio in the morning only to find this looking at me. What an amazing way to start the day :)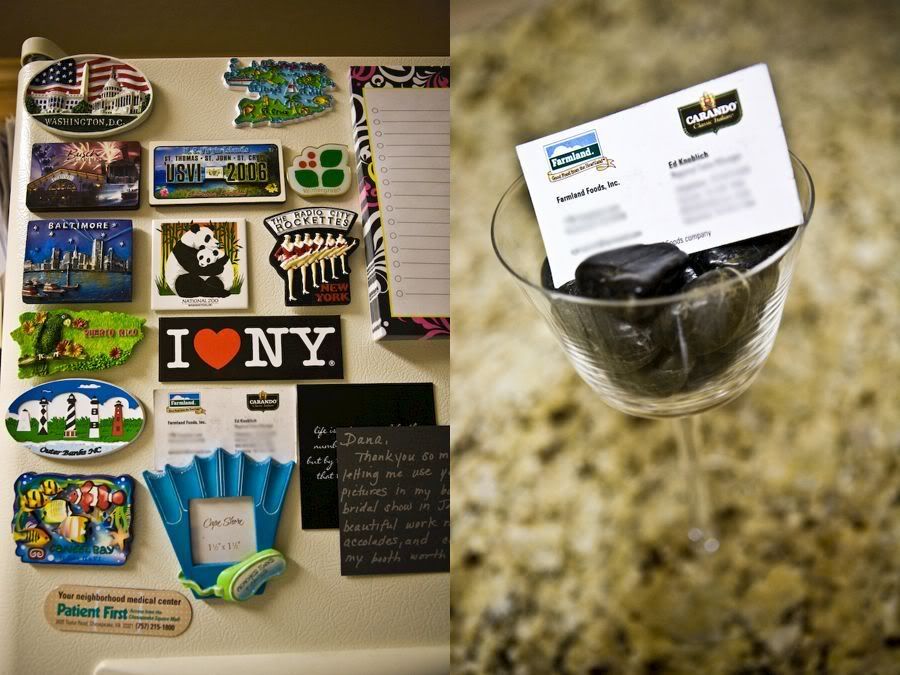 Scott & I play cards ALL of the time. It is one of our favorite things to do while we are just lounging around the house watching movies or catching up on our DVR. This one was one of my personal favorites :)

Good Morning Sunshine!



I hope you have enjoyed a glimpse into the world of the Duncans. We are always exploring new ways to keep ourselves entertained, however goofy they may be, I am sure we'll come up with something else next week!

Enjoy your weekend! xoxo