Have you ever noticed that when you were a kid you LOVED getting mail---but now that you are an adult going to the mailbox can be kind of a drag? Well yesterday I went to the mailbox and I noticed a peculiar package sitting in my box. On average I get about 5 packages a week--- but they are almost always delivered to my door and they always come in the same boxes---so I knew there was something fun in store.

Something from Nordstroms---yummy!




ahhhhhhhhhh--- Isn't this packaging beautiful? By this point I'm practically jumping :)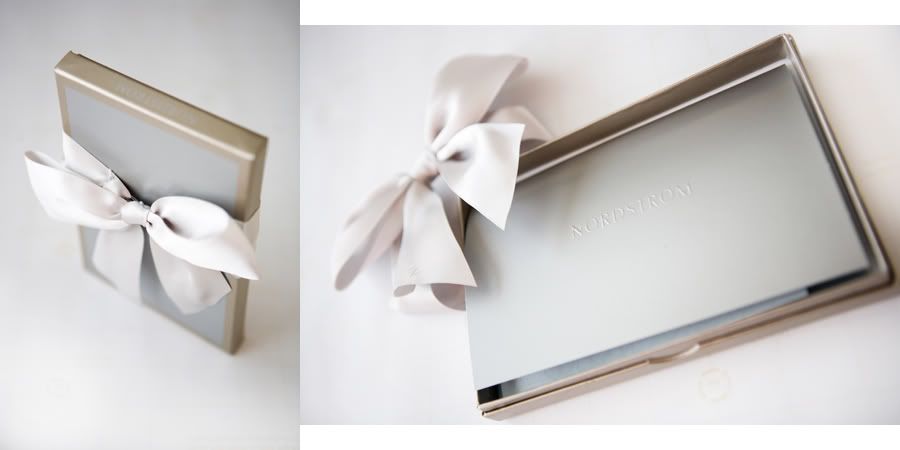 Then I read a super sweet card and it all made sense! A few weeks ago I met with a client and I mentioned that I really liked her jeans. We got to talking about how I want to start buying really nice jeans and how I had fallen in love with a few pair of True Religion jeans at Nordstrom---but that spending $200 on a pair would cause Scott to probably stop breathing :) The card thanked me for the pictures--and told me to treat myself to a pair of jeans----How freaking awesome is that?!?!

I am privileged enough to have the best job in the world, and that in itself is enough to make every day so great; this sort of thing just makes some of them a little better :)

Soooo many choices----Maybe I'll get them all! hahahah just kidding Scott!




I'm off to a shoot in DC-- I'm so excited about tomorrow---it is going to be such an awesome day! Plus, isn't this spring weather AMAZING? :)